Food & Lifestyle
Updated: February 19, 2021
Kid -Friendly Recipes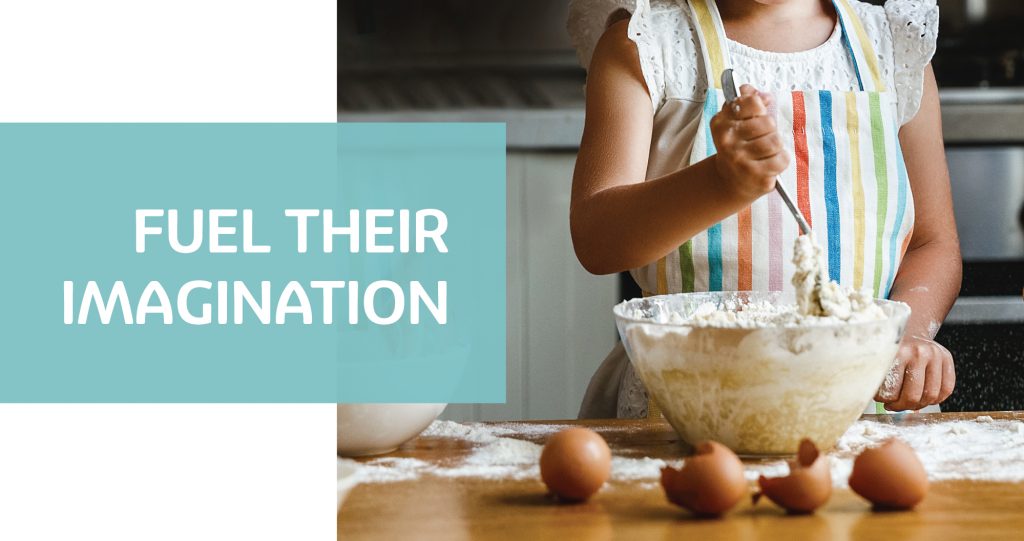 Take your kids on a food-filled creative adventure in the kitchen with quality, nutritional ingredients. Because who knows where their imagination will take them!
---
Apple Donuts
Fruit just got a whole lot more fun! Just slice the apple, cut a small hole in the middle and let the kid's imaginations run wild!
Try it out and click here for the recipe!
---
Strawberry Aliens
Make snack time fun and healthy with these Strawberry aliens, complete with pineapple antennae. Even the pickiest of eaters will enjoy them! Recipe makes 24 so there will be plenty to go around! Click here for the recipe!
---
Mac & Cheese Bombs
Combining too favorites to make Mac and Cheese Bombs, and they are the bomb! The ultimate party food!
Click here for the recipe!
---
Cookies and Cream Popcorn
A Delicious and easy no-bake dessert or snack that can be made in 10 minutes or less with only 3 ingredients! You won't be able to put it down!
Perfect for after dinner games, or those family movie nights!
Click here for the recipe!
---
Owl Cupcakes
Owl Cupcakes are adorable cupcakes topped with chocolate frosting, Oreo cookies and M&M's that are perfectly fun and delicious to eat!
---
Magic Wands
These fun and colorful wands don't need to be made by a magician to be magical. You can change the colors to fit any party theme, so whether its a fairy godmother gathering or a visit to Hogwarts, you're only a color away from the perfect wand.
Click here for the recipe!
---